With 30,000+ happy students over the last three decades, our dog trainers are dedicated to supporting Bay Area families and their beloved pets. Our training program is based on scientifically proven positive reinforcement — using food, toys, and fun!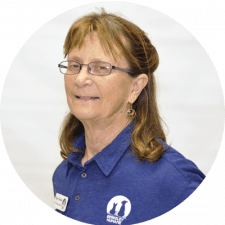 CPDT-KA, CAP2, CGC Evaluator, AKC Scentwork Judge
As the Lead Trainer at Train the Bay, Nancy spent the last three decades dedicated to her training work, to developing the program, and to helping Bay Area dogs and their families. In addition to the hundreds of students she teaches every year, she is the voice behind Berkeley Humane's free Behavior Advice Hotline, and she evaluates and supports the training of shelter dogs at Berkeley Humane.
Growing up in Texas, her first training experience was with horses. Her love for animals and for training later led her to dogs and cats. She immersed herself in the positive reinforcement movement in the 1980's, and has never looked back.
Nancy has participated and competed in dog sports over the years, including agility and rally. She currently has a dog working towards a tracking championship, and has titled several dogs in competition scent work.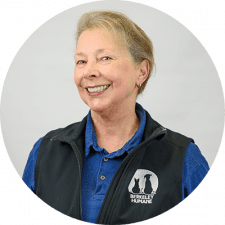 Dee had a medical career as a Physician Assistant for many years and was slowing down her work schedule when in 2000 she rescued Farley, a Border Collie who "had issues". With that, her journey into animal behavior took off.  She was motivated to learn quickly in order to manage Farley and keep him safe. 
At the time, she was a volunteer at Berkeley Humane, and she and Farley attended the classes and private consultations that were offered. Farley showed progress, which further motivated Dee to study for her professional dog training certification and to receive the CPDT-KA. Two years later, with dedication on both ends of the leash, she taught group dog training classes with Farley as the demonstration dog. Dee and Farley have come a long way, and Dee credits Farley for being a wonderful teacher.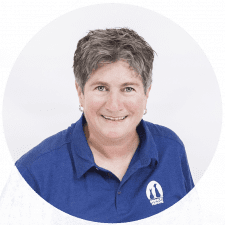 CPDT-KA, CNWI, CGC Evaluator
Originally from New York, Susan has loved animals all her life. After rescuing her mixed breed, Niko, as a puppy from a rural farm setting, she discovered training for obedience competition as a great outlet for his mental and physical energy.
Susan has competed and titled both of her dogs, Niko and Tot, in dog sports that include obedience, rally, K9 Nose Work, AKC Scent Work and tricks.  Niko recently earned his NACSW Elite Champion title.
In 2015, Susan attended her first Clicker Expo, which was an incredible experience and shaped her approach to training with markers and positive reinforcement.
Because of her curious mind and belief in continuing education, she regularly attends animal conferences and workshops. Among her credentials are a CPDT-KA and CNWI (Certified Nose Work Instructor) and she is a member of both APDT and IAABC.