Register for Dog Training
Established in 1985, more than 30,000 families have trusted our dog training methods.
To ensure that dogs and their families can develop skills in a social setting and receiving individualized attention from trainers.
Dogs and humans should live side by side in a cooperative relationship! Whatever your goals, we have the class for you.
We also offer one-on-one private consultations as well as online AKC Trick Evaluations! Click on the buttons below to learn more and register.
Register for Dog Training Classes
Class
Date
Description
AKC Trick Title: Online Evaluations

About the Class Does your dog do tricks?  Tricks are fun and entertaining for you and your dog as well as providing both mental and physical stimulation. You can earn your dog's trick titles by sending us videos. Register any time during the month shown. For full information on the Trick Title program visit: https://www.akc.org/sports/trick-dog/about-trick-dog/ (more…)

REGISTER NOW
Basic Skills 2-Beyond Foundation

About the Class   This 4-week class takes you beyond the foundation of basic skills.  It increases resilience and response rates of the basic skills and builds habits that make daily life with a dog in your home safe and enjoyable. This class offers more training games than Basic Skills 1 and reduces dependence on rewards (more…)

LEARN MORE
Basic Skills-2023, Live

June 15, 2023 4:30 pm
June 15, 2023 6:00 pm
June 19, 2023 4:30 pm
June 19, 2023 6:00 pm

Class Description Building a foundation of basic dog and relationship skills using reward based training for all members of the family makes daily life safe and enjoyable for everyone. Read the position statement of the American Veterinary Society of  Animal Behavior: AVSAB-Humane-Dog-Training-Position-Statement-2021.pdf (ftlbcdn.net) This class includes 4  in-person sessions at our training center with pre-class  (more…)

REGISTER NOW
Behavior Consult Online

About the Consult This will be a one half to one hour private consult with a behavior counselor or trainer. It covers everyday training or addresses behavior challenges. It will be conducted through Zoom and may require the client to submit additional videos and information to the counselor. Consult includes: Discussion of your dog's Intake (more…)

REGISTER NOW
Canine Good Citizen-Test Included

June 9, 2023 11:30 am
July 7, 2023 11:30 am

About the Class This is a 4 week class. All sessions are held in our training center. During the first three class sessions, dogs and handlers will have an opportunity to practice all ten exercises required for the Canine Good Citizen (CGC) test. The test will take place during the fourth class session. Canine Good (more…)

REGISTER NOW
Community Canine-CGCA

About the Class After completing the  Canine Good Citizen certification, you and your dog are ready to do the Community Canine ( CGCA).  Dog/Handler Teams will be tested at the final class session in real life situations. This class will meet in a variety of locations during the 4 week session.   For more information (more…)

REGISTER NOW
Pet First Aid and CPR

July 15, 2023 9:00 am
July 15, 2023 1:00 pm

About the Class Hosted by Berkeley Humane and presented by Peter Pay of Need to Know Training. Participants will learn the prior planning and preparation necessary to respond effectively to an animal medical emergency. Learn the immediate and temporary care necessary to sustain an injured or ill dog or cat, and to minimize further harm (more…)

REGISTER NOW
Puppy Start Up-2023

June 13, 2023 4:30 pm
June 13, 2023 6:00 pm

About the Class Your puppy will make new friends and learn good play behavior while developing confidence and engagement skills. All classes in this series are live. This class provides you and your puppy with vital early training skills to develop basic manners and learn boundaries.  The instructor will address early training and behavior issues (more…)

REGISTER NOW
Rally Courses

About the Class For those who want to learn more Rally exercises, this class will provide nested courses made up of Novice and Intermediate signs.  We will provide lessons for each new exercise before running the course.  Courses will be run by one team* at a time so you should expect to have some waiting (more…)

REGISTER NOW
Rally Fundamentals

About the Class Perfect for beginners who want to learn the American Kennel Club (AKC) Rally Novice exercises or just have some fun doing more with your dog! Rally is an obedience based sport and is not agility training. It challenges you and your dog to work as a team on flowing courses of  exercises (more…)

REGISTER NOW
Scent Work 1 - Building the Search-Live

July 8, 2023 4:30 pm
August 12, 2023 4:30 pm

About the Class Welcome to the sport of Scent work! This class utilizes techniques similar to those used to train professional detection dogs. Scent work and search skills harness dogs' natural instincts and love of hunting—your dog will have fun, build confidence, and use mental and physical energy during the class and homework sessions. Instructor (more…)

REGISTER NOW
Tricks and Performance Skills

About the Class Tricks are a great way to pass the time on rainy days or any time you want to have fun and games with your dog. Get your dog ready for pet therapy visits or to  entertain guests at parties! Learn to capture, lure, and shape your dog's natural behaviors into a variety (more…)

REGISTER NOW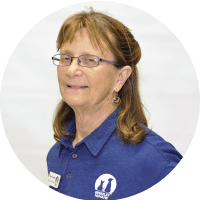 animal behavior questions?
Ask a pet expert! Call Nancy Frensley at (510) 845-7735 x215, or submit your inquiry below.
Our team of pet experts is here to help. We have several videos with tips on how to stay safe and healthy with your pets, as well as fun tricks you can do together! View more Training & Behavior tips.
I have been taking classes at Berkeley Humane for over 7 years with my dogs and I am pretty sure we have taken every class multiple times! If you are looking for quality trainers and a fun environment this is the place to go. My dogs get so excited every time we pull up to the building, we all absolutely love training here!
Thank you so much for the walking class! It was transformative and it was really to train me rather than my dog.
"The classes I took with you changed my life! People marvel at how well 'he is trained' - but I know that he's not. I know that because of you all, I learned how to talk to him and how to listen to him - he wasn't trained, I was! Thank you for everything."
When I adopted my dog Niko as a rescue in 2011, I quickly realized that he wasn't going to be an easy dog. He's so smart (too smart sometimes) and has a lot of energy. I came to Train the Bay because I wanted to challenge him more. We took some classes, and he tested to earn his Canine Good Citizen title when he was only a year old. I rescued another, smaller dog Tot in 2017 and have trained with him at Train the Bay also. [They] focus on positive training methods, which makes class fun for both you and your dog.
[The classes] are definitely worthwhile.... and thanks for your understanding. I am religiously working with all we learned at the first three classes, and so is Jon. Kaiya can now stay in place for 12 feet away.... she is so smart.
Thanks so much for a great intermediate obedience class! We're already looking ahead to another class for Bobby...he likes learning new things and it keeps him intellectually satisfied.
My family adopted Leo, a German Shepherd dog, after meeting her and admiring her winning ways with people and children. Upon getting her home, however, we learned very quickly that Leo had an aggression management issue around other dogs and cats. She violently told our existing dog George who the new boss was in town (giving him two unwanted ear pierces in the process) and tried to eat the cat (who lived upstairs for six months). She also was nearly impossible to walk, flying into a barking fit if she saw a dog within 100 feet, to the detriment of our arms. We were at wits end trying to manage this family integration, and were about to quit, when Train the Bay came to our rescue. It only took about three months for her to show great progress… I recommend Train the Bay to any dog and owner/guardian who have specific issues to address with their dog or who just want to have a good time while working together.
Perfect presentation of theory, good amount of usable info in an accessible language. Some ideas I'd not thought of in just that way, most notably your point about the food not being information, but a reward.
I wanted to write and say how much we enjoyed the leash walking workshop you offered a couple of weeks ago. It was incredibly helpful for Juliette and I and we have been practicing all the exercises we learned at the workshop almost daily. Juliette is developing a beautiful heel, and we get compliments when out on walks around our neighborhood. It also really helped us in building our stepping stones as we move in more distracting environments. This… has saved her emotionally and physically I'm sure.
Thank you for a stellar class. Lucky and I learned so much. We both appreciate how your teaching style has helped us both live in a house with two roommates and to walk around the neighborhood in Berkeley. Lucky has even been on the bus and since your class it's helped him to stay calm, sit and be well behaved. I hope to take another class at some point since Lucky especially enjoys learning and doing his homework daily. The handouts have been great too for us to practice a little each day.
We have had great success with Bowie since our meeting and we are both looking forward to more opportunities to learn in the future. The Basics class sounds great and I'm sure we will find the time for it soon.
You are really making a difference in our lives - Takashi has not been an easy dog, but with training and management he is becoming a better dog - safer for him, really.