Keeping pets and families together.
Berkeley Humane's resource center provides free and low-cost programs to vulnerable members of our community in order to keep pets and families together.
Every dollar provides vital resources to help pet families in need so that no family is forced to surrender beloved pets due to lack of resources.
Berkeley Humane continues to operate many of our programs and services, and have updated our processes and protocols to ensure the safety of our staff and volunteers and community members. Please review our Covid-19 page for the latest update on how our programs and services might have been affected.
Once a month, on the first Sunday of the month, from 10am–12pm
2700 Ninth Street, Berkeley
A two-week supply of dog or cat food distributed on a first-come, first-served basis (no appointment necessary)
We're not able to offer specific brands, formulas or flavors. Learn more.
No matter how much you love your pet, sometimes it's impossible for you to stay together. If veterinary costs are a contributing factor, please look into Waggle as an option to help keep your pet in your care.
If you need to surrender your pet, please contact us to learn about our process and how we can help him/her find a new home and loving family.
You can also facilitate the process on your own by using Rehome, where you can create an online profile and screen potential adopters while your pet remains in your care.
Founded in 2016 by Berkeley Humane to reduce animal overpopulation and maintain the health of our community's dogs and cats, Spay the Bay offers:
Low-cost vaccinations on clinic days
Low-cost spay/neuter surgeries by appointment only
Please visit Spay the Bay for more information.
Call (510) 845-7735 x215 or submit your inquiry for free pet behavior advice on topics such as:
Dog: Crate training, fearful behavior, separation anxiety, destructive behavior

Cat: Scratching or biting, litter training or potty issues
Visit Train the Bay for a complete list of dog training classes, or watch training videos here. 
When your pet can no longer live with dignity and without pain, you may opt for euthanasia. 
We do not have appointments available until further notice. Please contact the following non-profit clinics:
Please note we're unable to provide emergency service—please contact your nearest veterinarian.
What Would Happen to Your Pet if Something Happens to You?
Use our free will-planning tool to create your legally-binding will in 20 minutes.
We know the enormous sadness of losing a pet. Since 2004, we have provided comfort to thousands of pet parents coping with the loss of a beloved family pet.
Join our free virtual pet loss support group every 2nd Wednesday of the month, 7:00pm to 8:30pm.
For more information, please call Jill Goodfriend, RN, LCSW at (510) 393-1359.
Click on the links below for additional local resources, as well as tips and guides.
Need more information, tips, or advice? Please visit our blog for more helpful articles such as:
The following services are offered on-site at this location. Please refer to our Covid-19 update for any recent changes. 
Pet Food Pantry
Low-Cost Clinic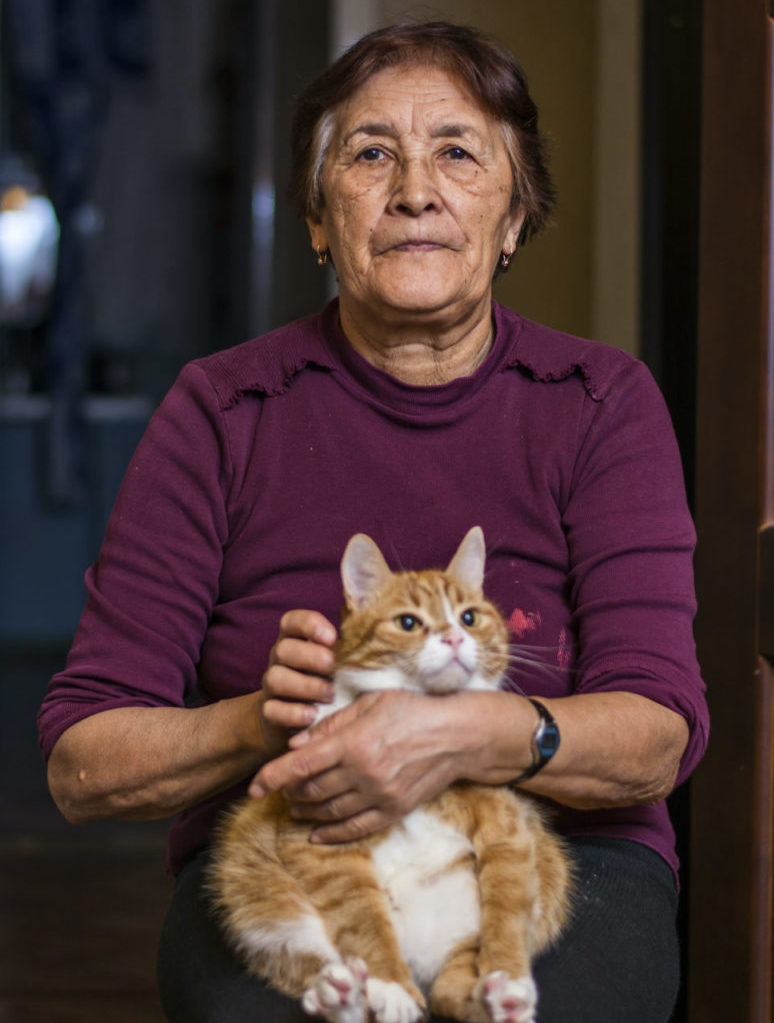 We're here for our community's pets
Berkeley Humane believes that nobody should have to choose between feeding themselves and feeding their pet. Nobody should have to go without lifesaving vaccines for their pet. And every person and pet deserve a roof over their head – especially during the winter months. That's why we're doing this work every day. And that's the change that you can make by donating now.
Your donation will go right back into the community, helping your neighbors to keep their families together.
Families Staying Together
When I was laid off due to COVID, I wasn't sure how I was going to feed my cat. He's everything to me, and I couldn't bear for him to go hungry. Pet Food Pantry made all the difference.
I love my dog, but she had picked up some bad habits along the way. My neighbors had complained and my landlord wasn't happy. The Berkeley Humane trainers were a huge help for me to learn how to successfully redirect my dog's energy. Now, my landlord isn't pressuring me to get rid of my dog.
When my neighbor's dog had puppies, we were so glad to get one of them. Sadie really makes our family—our son loves her! But I had no idea medical care was so expensive. We knew how important spaying her was, but couldn't see how we could afford it until we found Berkeley Humane's low cost Spay the Bay program. Now Sadie is healthy, and our family is complete!