Pints for Paws 2021 will be a virtual event! Check back soon for more information.
Pints for Paws® was voted Best Fundraising Event in the East Bay again this year! Our 7th Annual Pints for Paws® promises to be even bigger and better! Have a great time while benefiting Berkeley Humane's life-saving programs.
Meet local craft brewers and sample an unlimited number of very special unique beers. Additional featured beverages include amazing ciders, local artisan wines, hand crafted vodka – and so much more! Great selection of tasty food from Off The Grid's local food trucks available for purchase. Enjoy live music, games, and hundreds of crowd-friendly dogs! Every dollar raised will save the lives of shelter pets. But don't wait to purchase your tickets. Pints for Paws® sold out for the last two years, so get your tickets today!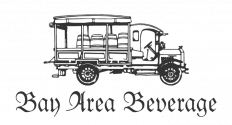 beer, wine, cider & more!
21st Amendment Brewery
ACE Cider
Almanac Beer Co.*
Alta Napa Valley Winery
Altamont Beer Works
Alvarado Street Brewery
Anchor Brewing
Angry Orchard
Armistice Brewing Co.
Ballast Point Brewing Co.
Barbed Oak Vineyard
Bartlet Hall
Blindwood Cider
Boston Beer
Calicraft Brewing Co.
Canyon Club Brewing
Cape Line Sparkling Cocktails
Central Coast Brewing*
Claimstake Brewing Co.*
Crispin Cider
Donkey and Goat Winery
Drake's Brewing Co.
Faction Brewing
Fall Brewing Co.*
Fieldwork Brewing Co.
Firestone Walker Brewery
Founders Brewing Co.
Gilman Brewing Co.
Green Flash Brewing
Guinness Brewing
Heineken 0.0
Hitachino Nest Beer
Hop Valley Brewing Co.
Humble Sea Brewing Co.*
Humboldt Cider Co.
Imperial Western Beer*
Iron Springs Brewery
Lagunitas Brewing Co.
Magnolia Brewing Co.
Mike's Hard Lemonade
Modern Times Beer
Moonraker Brewing Co.*
Ocean View Beer Works
San Francisco Brewing Co.
Seismic Brewing Co.
Silva Brewing*
The Rare Barrel*
Three Weavers
Tito's Handmade Vodka
Urbano Cellars
*VIP section only
Thank you to our sponsors
Events subject to cancelation or rescheduling
Pet Food Pantry Every Friday and Sunday from 10-12pm.
Pints for Paws Virtual Event – June 5
Berkeley Humane is proud to partner with our animal-loving community! Opportunities include event sponsorships, raffle donations, and more.