Low-cost Spay, Neuter and Vaccinations
Founded in 2016 by Berkeley Humane, Spay the Bay offers low-cost spay, neuter and vaccinations in order to reduce animal overpopulation and maintain the health of our community's dogs and cats in the San Francisco Bay Area.
By appointment only for Bay Area dog and cat guardians. For information on fees, what's included with surgery, eligibility, or to request an appointment:
Low-Cost core vaccines for dogs and cats on specific days only. No appointment necessary. For information on dates, fees, available vaccines, and more:
Five-Year Impact 2017-2021
If your pet needs immediate assistance, please contact your regular veterinarian, or broaden your search for a veterinarian practice outside of your local community. 
Due to high demand, we are currently fully booked and do not have appointments available for several months. We encourage you to pursue private or alternative low-cost resources. 
Berkeley Humane's low-cost spay and neuter program is designed to support individuals and families who are struggling financially but are trying to do the right thing and have their dog and cat altered, therefore reducing the number of unwanted pets in local shelters.
Our program has a very limited surgery schedule therefore we are not able to serve other non-profit rescue organizations, managed cat colonies, pet breeders or other groups. Appointments are for no more than 3 pets per family per year.
To Schedule a Spay the Bay Appointment
Before requesting an appointment, click here for important information about our process, restrictions, and requirements.
Your appointment is confirmed only after we reach out to you, mutually agree on a date and time, and accept your $30 non-refundable deposit (applicable to the cost of service). Dogs will require a non-refundable $90 deposit effective 9/1/23.
Thank you for your understanding and support.
To make a donation to support our community spay/neuter efforts, click here or the "Donate" button below.
| | |
| --- | --- |
| SPAY & NEUTER FEES |   |
| Cat – Neuter | $100 |
| Cat – Spay | $125 |
| Dog – Neuter |  $300 |
| Dog – Neuter (+75lbs) |  $375 |
| Dog – Spay |  $450 |
Add-on rabies vaccination (if needed): $15 for dogs or $25 for cats.
WHAT'S INCLUDED
Standard vet exam
Spay/neuter surgery
Post-op pain medication
All pets will be microchipped at no extra cost
ELIGIBILITY
If you don't meet the requirements below, please visit our webpage on alternative low-cost resources.
Services only available for companion (owned) dogs, cats, puppies, and kittens. Limited to 3 pets per household, per year.
Pet(s) must be older than 3 months and younger than 5 years.
Weight limit: Cats must weigh 3lbs or more. Female dogs must weigh between 4-75lbs, inclusive. Male dogs must weigh between 4-90lbs, inclusive.
Dogs are required by CA law to be vaccinated for rabies. Dogs without documentation of current rabies vaccine will be vaccinated at the time of surgery for an additional cost of $15.
We cannot offer services to any dog or cat breeds that are brachycephalic (flat faces such as French Bulldogs, Pugs, Himalyans, Persians, etc.). Please see your own vet for surgery needs.
Pets may be declined for surgery if they present an increased risk for complications from anesthesia. Pre-existing conditions that would put your pet at increased anesthetic risk or may require a complicated surgery includes, but is not limited to:
Feline leukemia
Heart murmurs
Kidney disease
Seizure disorder
Retained testicles
Upper respiratory infections
Brachycephalic breeds

We are not able to accommodate animals with behavioral challenges involving aggressive tendencies. Please see your regular veterinarian to discuss pre-sedation options prior to making an appointment for surgery at a private veterinarian.

non-refundable deposit 
Because we see a large volume of clients, we are able to charge comparatively less than would be charged at other veterinary practices for similar services. When clients miss appointments or reschedule with less than 24 hour notice, we see fewer patients, making it difficult to maintain our affordable prices.
To maintain our prices we have established a Missed Appointment Policy/Deposit Requirement where clients are charged $30 non-refundable surgery deposit. The deposit will be applied to the cost of the surgery. This policy allows us to continue to offer the community affordable veterinary care.
Vaccinating your pet supports the health of our community's dogs and cats. Our experienced veterinary team will help you determine which vaccines your pet needs. If your pet has needs that we cannot accommodate, we will refer you to a low-cost partner. Vaccinations are only available on the clinic days listed below.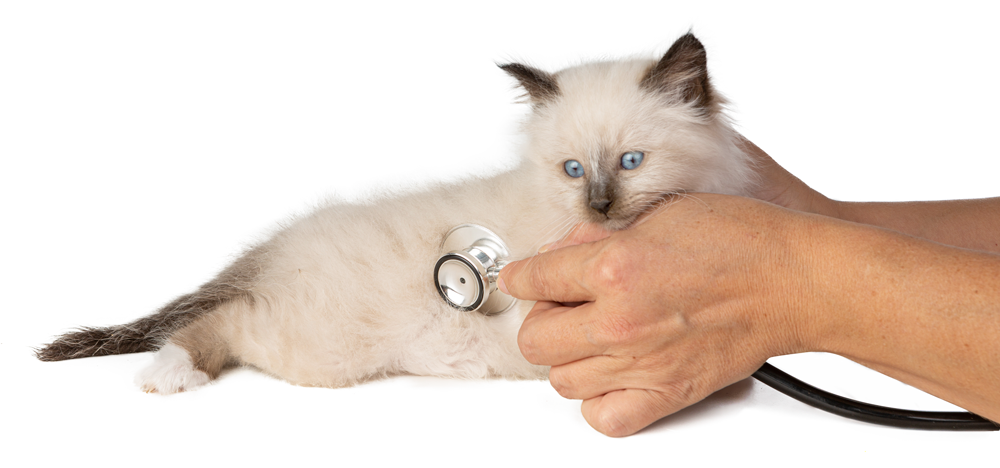 CLINIC LOCATION
2700 Ninth Street, Berkeley, CA 94710
2023 CLINIC DAYS*
*All clinic days are weather-permitting

IMPORTANT INFORMATION
On clinic days, we begin at 9AM and will serve the first 30 pets in line. No appointment necessary, but please be prepared to wait up to 2 ½ hours for service.
All dogs must be on leash and all cats must be in a carrier. Any animal that is visibly sick will not be vaccinated. Our medical team has the right to refuse service to any animal.
We are unable to provide services for female dogs over 75 lbs and male dogs over 90 lbs.
We accept cash (no bills larger than $20) and credit/debit cards only.
Free microchip with purchase of a vaccine.
VACCINES & FEES
The complete list of low-cost vaccines and services available during clinic days are provided below. Please complete the form and bring it with you on clinic day. Learn more about the vaccines and why we recommend them.
Please also bring the animal's past vaccination records. It will help our team assess what they need, especially if requesting a Rabies vaccination. 

Need more assistance? Our Resource Center provides essential services to Bay Area dog and cat guardians, including free pet food, free behavior advice, and more!
Additional resources offered by Bay Area shelters and clinics.
Berkeley Humane is a 501(c)3 non-profit, independent organization that does not receive funding from the government and local or national animal welfare entities. Berkeley Humane's programs and services, including Spay the Bay, are primarily funded by grants and community support. You can help!
Supported by the general public (like you), the Hope Medical Fund allows us to give sick or injured animals in need of extensive medical care—often the last to find loving homes—the second chance they deserve
Read our Hope Medical Fund success stories below!