Volunteer at Berkeley Humane
You + Berkeley Humane = Lives Saved. We can't do it without you! Last year our legion of volunteers logged 64,299 hours. From dog walking, to bottle-feeding baby kittens, to event set-up, to envelope stuffing and beyond—volunteer your time, talents, or your home to help shelter animals. 
From dog walking, to handing out free food to hungry pets, and so much more. Your efforts will truly help us save the lives of vulnerable dogs and cats in the East Bay.
Fosters are volunteers who provide temporary housing and loving care to our animals awaiting adoption, enabling us to save more lives than our limited facility allows. 
Internship opportunities are available year-round. We pride ourselves on the training and hands-on experience we provide, and encourage those without experience to apply!
Thank you for your interest in volunteering with Berkeley Humane!
Most volunteers don't need any previous experience, but we do have commitment requirements to ensure the best care for our animals and the safety of our teams.
COVID-19 UPDATE: We require that all current and new volunteers are vaccinated against COVID-19. We will ask for vaccination records prior to the orientation.
All new volunteers will begin with the general orientation (held monthly) and 2 Adoption Center Support shifts before continuing training as a canine care or feline friend volunteer. Volunteer opportunities are available for those who have already completed the orientation. 
UPCOMING ORIENTATIONS
Registration required, click below to register:
VOLUNTEER REQUIREMENTS
Ages 12-15 may volunteer with a legal guardian in a 1 adult to 1 child ratio.
Ages 16+ may volunteer independently.
Animal care volunteers must commit at minimum 8 hours per month for 6 months.
All volunteers must meet the commitment requirements specified for each role.

LET'S GET STARTED!
Browse our volunteer opportunities to see if there's a role for you, and apply according to the instructions listed for the role. 
Berkeley Humane is an Equal Opportunity Organization for Volunteers and Staff. Berkeley Humane is committed to cultivating and preserving a culture of inclusivity and belonging. We are able to grow and learn better together with a diverse team of volunteers and staff. We embrace individual differences, not limited to life experience, knowledge, innovation, self-expression, and talent that our volunteers and staff bring to their work and to our culture. In recruiting for our team, we welcome the unique contributions that you can bring in terms of your education, opinions, culture, ethnicity, race, sex, gender identity and expression, nation of origin, age, languages spoken, veteran's status, color, religion, disability, sexual orientation, and beliefs.
Ready to share your home, provide TLC, and help puppies, kittens, dogs and cats awaiting adoption? Read on!
FOSTER QUALIFICATIONS
Must be 18 or older.
Have genuine concern for the welfare of animals, consistent with Berkeley Humane's mission.
Be able to monitor medical conditions and evaluate the behavior of the foster animals.
Be able to check on the foster animal every 4-5 hours.
Must provide care and socialization.
Must provide regular transport to medical appointments and adoption weekends.
Must be willing to separate foster animals from your own animals.
ABOUT FOSTER TO FAMILY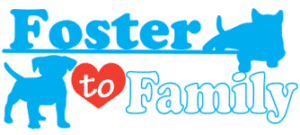 Our Foster to Family program extends Berkeley Humane's impact by placing homeless dogs and cats into longer-term foster homes that will assist with finding new, loving families to adopt them — without the animals needing to return to the shelter.
We still provide everything needed for success including marketing support! If this sounds good to you, let us know when you apply.
LET'S GET STARTED!
The first step is for you to complete a foster interest form. After you apply, you will receive instructions on next steps. Thank you for your interest in fostering with us!
All experience levels welcome! We work with students to accommodate school schedules and responsibilities.
INTERNSHIP QUALIFICATIONS
Must be age 18+
Must love animals
Eager to learn
Comfortable working with a diverse population of animals and people
Must commit 10 to 20+ hours per week for 3+ months. Exact hours depend on the role
Lets get Started!
Browse our internship opportunities and submit your application according to the instructions for the role.
Community service volunteers are accepted on a case by case basis, as we usually require a 6 month commitment for volunteering. If you have required volunteer hours to complete, please contact us for more information.
Thank you for your interest in volunteering with Berkeley Humane! Our lofty goals are impossible to accomplish without passionate, dedicated volunteers who are integrated into every area of our daily operations. Your efforts will truly help us make the world a better place for homeless dogs and cats in the East Bay.
Love animals? Put your passion for dogs and cats to work at Berkeley Humane.
"I feel I have purpose in volunteering, that it has value, & that my efforts are appreciated. I get to see firsthand the loving care that Berkeley Humane provides for the dogs & cats."
"One thing I love about it is the opportunity to explore new roles and keep learning. Currently, I'm doing weekly cat and dog care shifts, as well as teaching feline friend and adoption center support classes. I have also helped with the website, done weekly front desk reception shifts and taught canine care classes."
"If you're thinking of fostering, I would highly recommend giving it a try through Berkeley Humane. All the staff are friendly, knowledgeable, and will help get you oriented and provide you with information on what to expect. And I cannot describe the excitement of getting to meet a new foster for the first time!"
"Berkeley Humane's foster program is amazing! I've learned *so much* about kitten care from fostering with the support of Berkeley Humane. If you're thinking of fostering but unsure, I would recommend going to the foster orientation session. The staff is awesome and makes the process easy - they are very knowledgeable and organized."
There is nothing quite like being part of a shy, unsure, or scared puppy/dog grow-up and watching them blossom outside of the shelter. Knowing that the love, encouragement, and training that you give them [as a foster] is preparing them to find their forever homes is so fulfilling!
What keeps me coming back is three things: the interactions with the cats, the interactions with the public and helping them find cats that suit them, and the interactions with the other great volunteers and workers. The atmosphere is really great; it feels like one big family (including all the cats and dogs!). I think the moment I felt I wanted to keep coming back indefinitely was when I started to talk a lot to potential adopters, and started helping people find the cat that fits their needs. Working directly with someone from the public, helping them, and watching them adopt a wonderful cat is an indescribable feeling (even when it's bittersweet because I'll miss them dearly).
I have so much to say. I will say, in short, I've told people volunteering is the best thing I've ever done in my life.