Lightning sometimes does strike twice! Two kittens, of the same age, with similar life-threatening medical issues came into our care in the same month. Liefa (F, grey and white) and Cabo (M, grey) had already experienced two lifetimes of pain in the first few weeks of their lives. They came to Berkeley Humane independently, but with the same needs—needs donors like you fulfilled for them.
Both sweet kittens had malformations in their eyes and eyelids—causing them intense pain and requiring surgery. To make matters worse, they both had upper respiratory infections and parasites.
Both Cabo and Liefa were too small to get the vital eye surgeries they needed, but thanks to Hope Medical Fund donors we had time. The two kittens were placed in isolation and treated for their infections. Then we introduced them to each other. They quickly became best friends— maybe they knew that they were experiencing the same thing! They waited together, getting bigger every day, for several months until they could receive the surgeries they needed to address their painful eye issues. Cabo also got new eyelids!
Cabo and Liefa's fast bond reduced the stress of having to be in medical isolation and helped them recover more quickly after surgery. They helped each other tremendously while in recovery in our Foster to Family program. Having spent most of their life together, Cabo and Liefa needed to be adopted together. Thanks to our Foster to Family program—which donors like you started three years ago—they could wait for the right family in the comfort of a home. That special day finally came and now they enjoy a normal and happy life together in a loving family.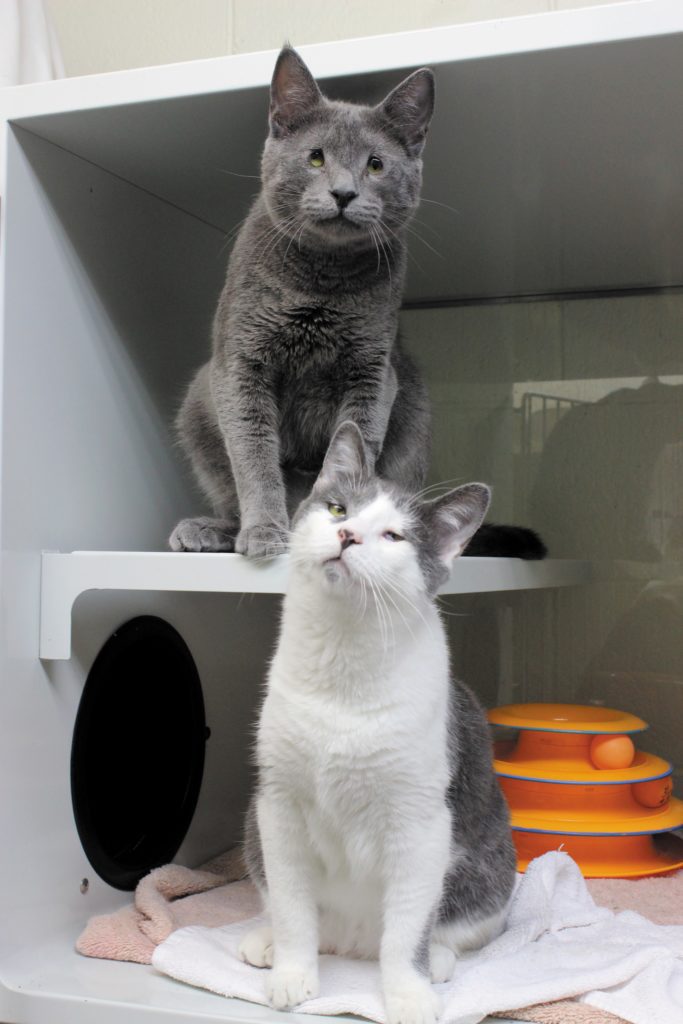 Please donate to our Hope Medical Fund so we can save more animals like Cabo and Liefa.