We like to check in with our animals and see how they are doing after being adopted from Berkeley Humane! Here's a Berkeley Humane Alumni Update!
"My boyfriend adopted Cordelia (now Grandma Ice Cream) in October of 2018 and he's madly in love with her! His first pet as an adult and he spoils her silly! She's a magical nugget! She stands in the shower demanding it be turned on!"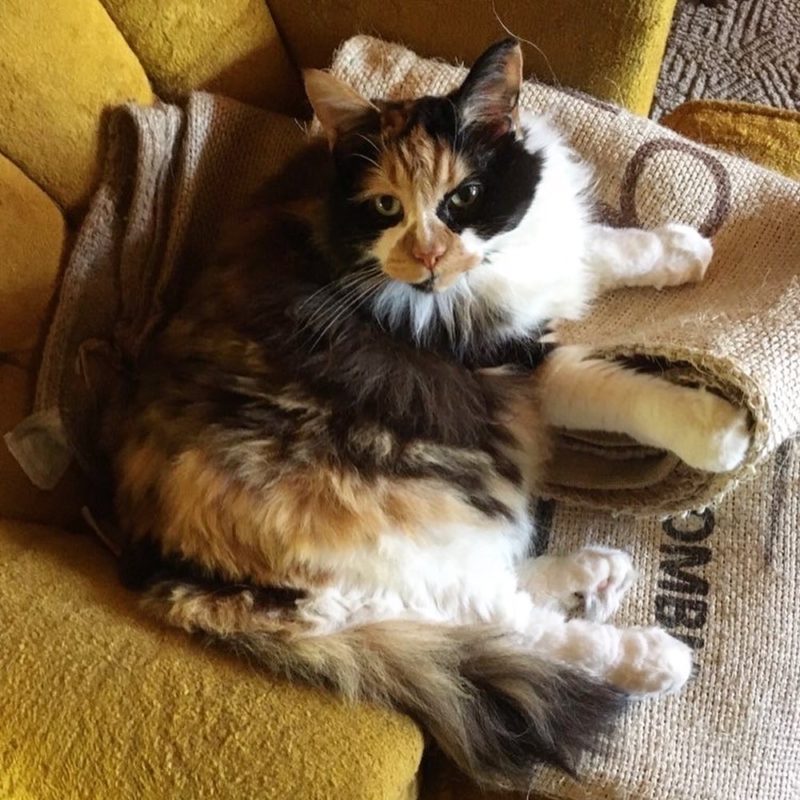 Berkeley Humane Alumni Update provided by Adopter, Rebecca
P.S. Grandma Ice Cream was a senior cat at adoption-thank you for giving her a chance to be part of your life! Ready to start your own adoption story? Check out our available animals (updated every Thursday).
-The Berkeley Humane Team