Will Berkeley Humane have black cats available for adoption during the Halloween season? Absolutely!
There is an old wives tale which cautions shelters and rescues from adopting out black cats near Halloween, due to the idea that people with evil intentions are on the hunt for black cats just to use them for ritualized abuse or sacrifice.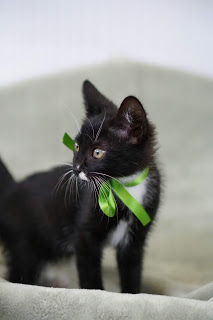 However, evidence shows that this simply is not true.
There are no confirmed statistics, court cases, or studies that support the claim that this type of serious crime is prevalent or even exists at all. Meanwhile, there are millions of black cats entering shelters every year who we know need to find homes, even in October!
Though the individual personalities and looks of these cats vary widely, solid black cats often get over looked in favor of less common coat colors. We tend to observe an even higher percentage of black cats in autumn as kitten season begins to wind down, so it is particularly important that these cats and kittens don't miss out on any opportunities to find their new homes.
Berkeley Humane is committed to ensure that every adopter provides the animal with a loving home. We want every pet to be well cared for, regardless of their looks or the time of year. So Berkeley Humane's adoption specialists spend considerable time with each family before they take their new pet home to ensure that they are prepared to be great pet parents.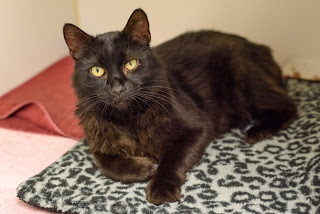 The way we see it, October is actually a great time to open your home and heart to a beautiful black cat, or maybe even two!
Meet some of the wonderful black cats available for adoption at Berkeley Humane on our website.