By Guest Contributor Lauren Spencer*
Good news is welcome in these stressful times, especially when it gives us a way to support the animals we love, the planet we inhabit, and the community we live in.
Opened this March, Berkeley Humane's Thrift Shop on Solano Avenue is good news on many levels. A carefully curated boutique on a lively commercial street serving the East Bay, it was recently voted Albany's "Best Thrift Store." With several local thrift shops having closed during COVID, leaving eco-conscious donors and thrifters bereft, it definitely fills a void. And for the many East Bay animal lovers who cherish their pets— often adopted from local shelters, including Berkeley Humane—the Thrift Shop Berkeley Humane offers a place where you can help animals in need, reduce your environmental impact, find useful and attractive things at bargain prices, shop for gifts, and recycle your own worldly goods.
"More than one person has drawn the comparison that we save animals who need a new home," says Jeffrey Zerwekh, Berkeley Humane's Executive Director, "and the Thrift Shop saves treasures that also need a new home."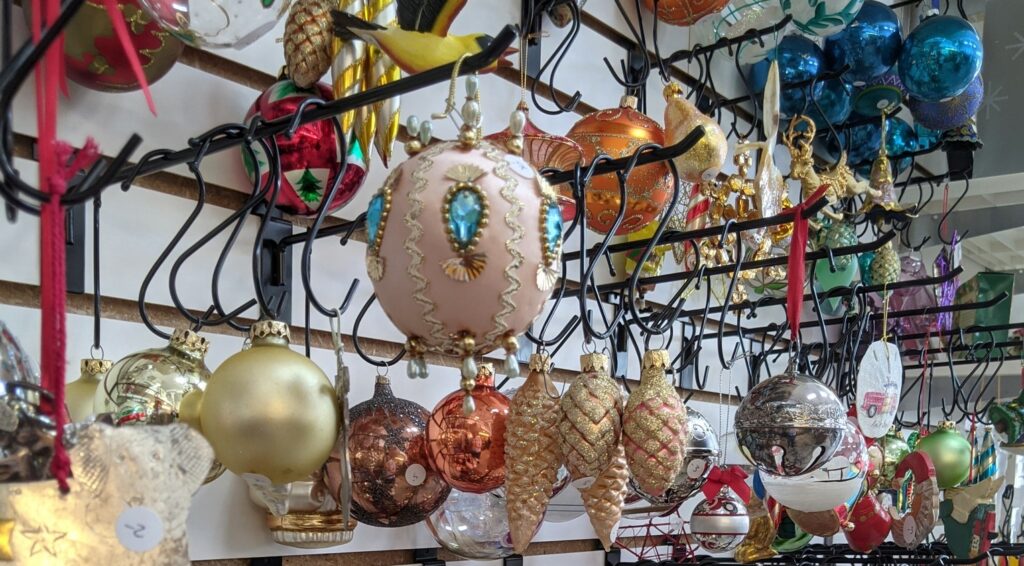 The high-ceilinged shop at the northeast corner of Kains and Solano is a bright, inviting, sunlit space, enlivened by seasonal displays in its storefront windows. It's fun to browse there; it has an upbeat vibe. A slideshow of rescued animals animates one wall; a nostalgic music soundtrack elevates the mood. The high-quality wares—gently used or unworn women's and men's clothing, jewelry and accessories, select household items, framed art work, and other surprises—are well-organized and affordably priced.
Shoppers and donors bring their leashed pets along, share rescue stories and fashion advice with each other, and interact with the bubbly staff and friendly, helpful volunteers.
Berkeley Humane's Thrift Shop feels like a warm communal gathering spot for the neighborhood and beyond. That's especially true on Saturdays in good weather, when it hosts mobile adoptions where you can fall in love with a dog or cat on site. So, while you may go looking to adopt a jacket, you might end up adopting a senior dog or a kitten too!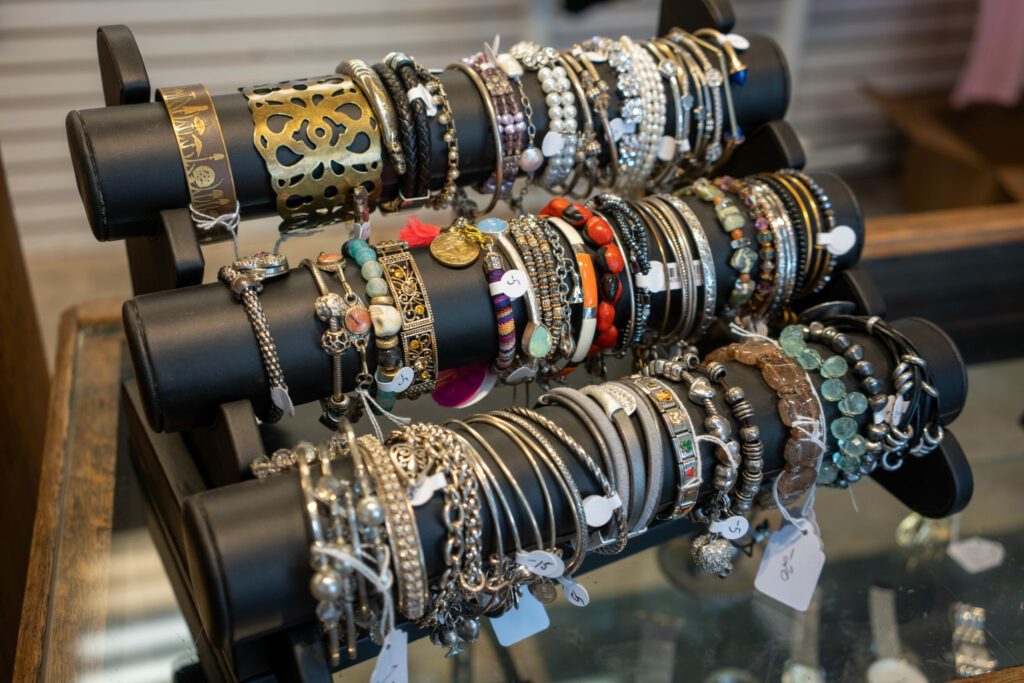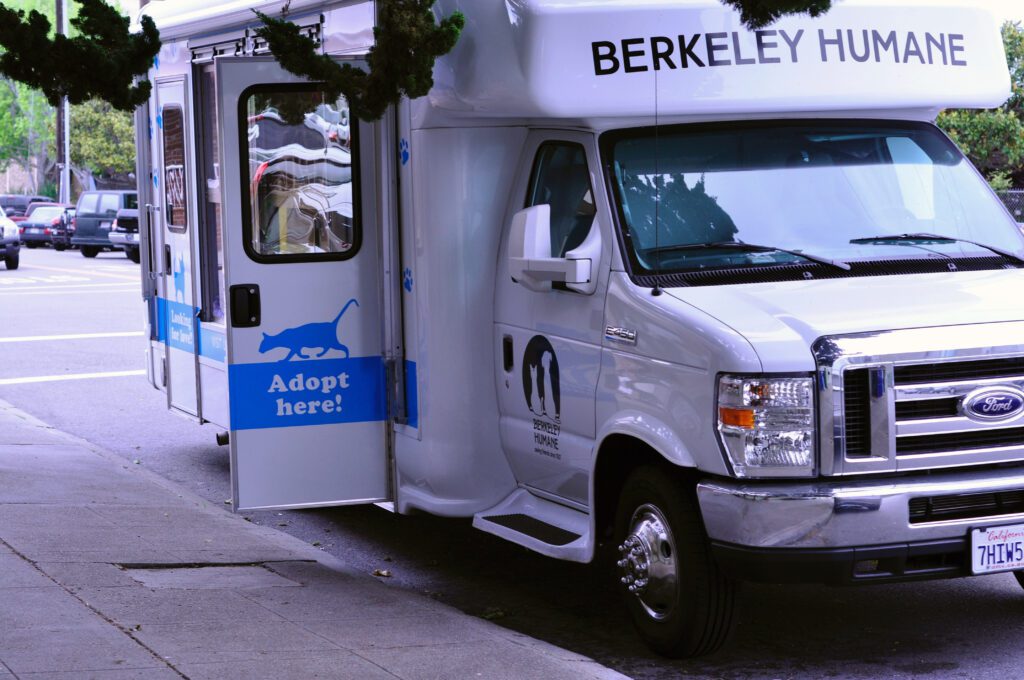 Berkeley Humane is one of the Bay Area's oldest nonprofit animal welfare organizations, serving the Bay Area and beyond since 1895. A local agency with no national affiliation or government contract, Berkeley Humane relies solely on donations to carry out its mission, which is: to serve "the people and animals of our community by providing life-saving programs for cats and dogs, cultivating compassion, and strengthening the human-animal bond."
Unique in its structure and services, Berkeley Humane takes in homeless, healthy dogs and cats as well as rescuing "extremely at-risk animals" from public shelters whose resources are limited. It provides care for over 1,000 animals a year, a number that has increased substantially during COVID.
"Every adoptable animal stays with us for as long as it takes to find them a loving home," says Zerwekh. "It's an expensive model, but the outcomes are worth every penny."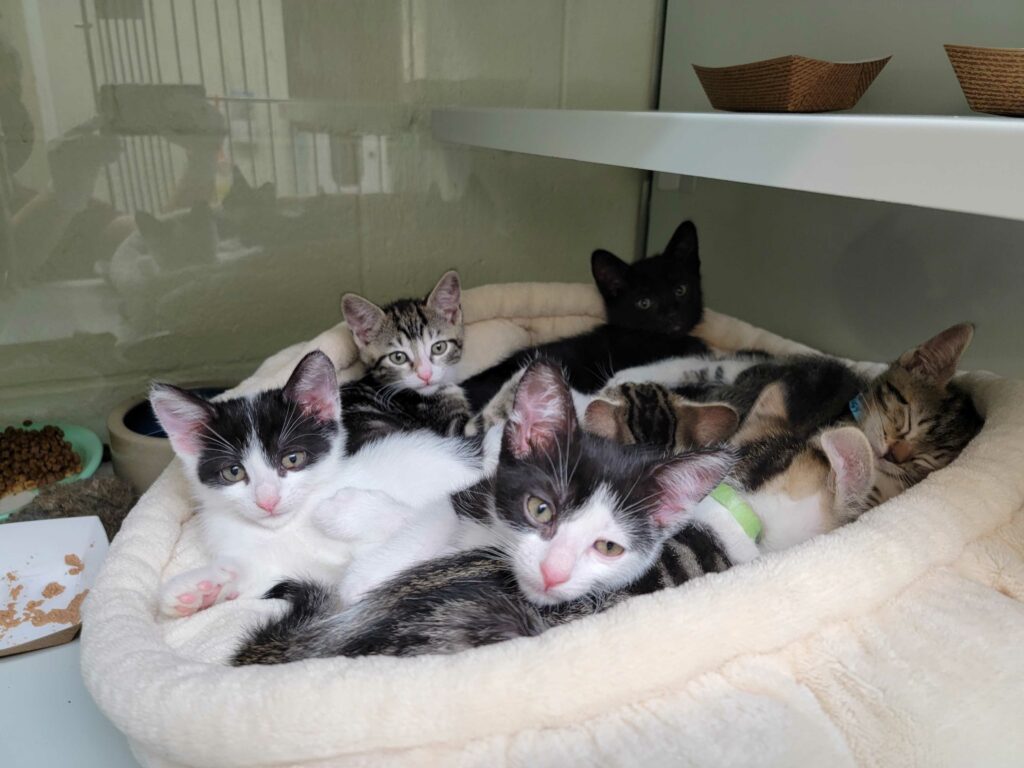 Through the Berkeley Humane Hope Medical Fund, animals suffering physical disabilities and/or behavioral problems due to psychological trauma—who might otherwise have been euthanized—are given state-of-the-art medical and dental care by Berkeley Humane's skilled veterinarian team; social and physical rehabilitation by trained volunteers and staff; and sustenance, safe shelter, and love, until they are adopted. The level of dedication, passion and patience from the Berkeley Humane volunteers and staff who work to make these animals adoptable is extraordinary. Berkeley Humane also educates potential adopters about the responsibilities and rewards of taking in an animal with unique needs as a pet and supports them through the process.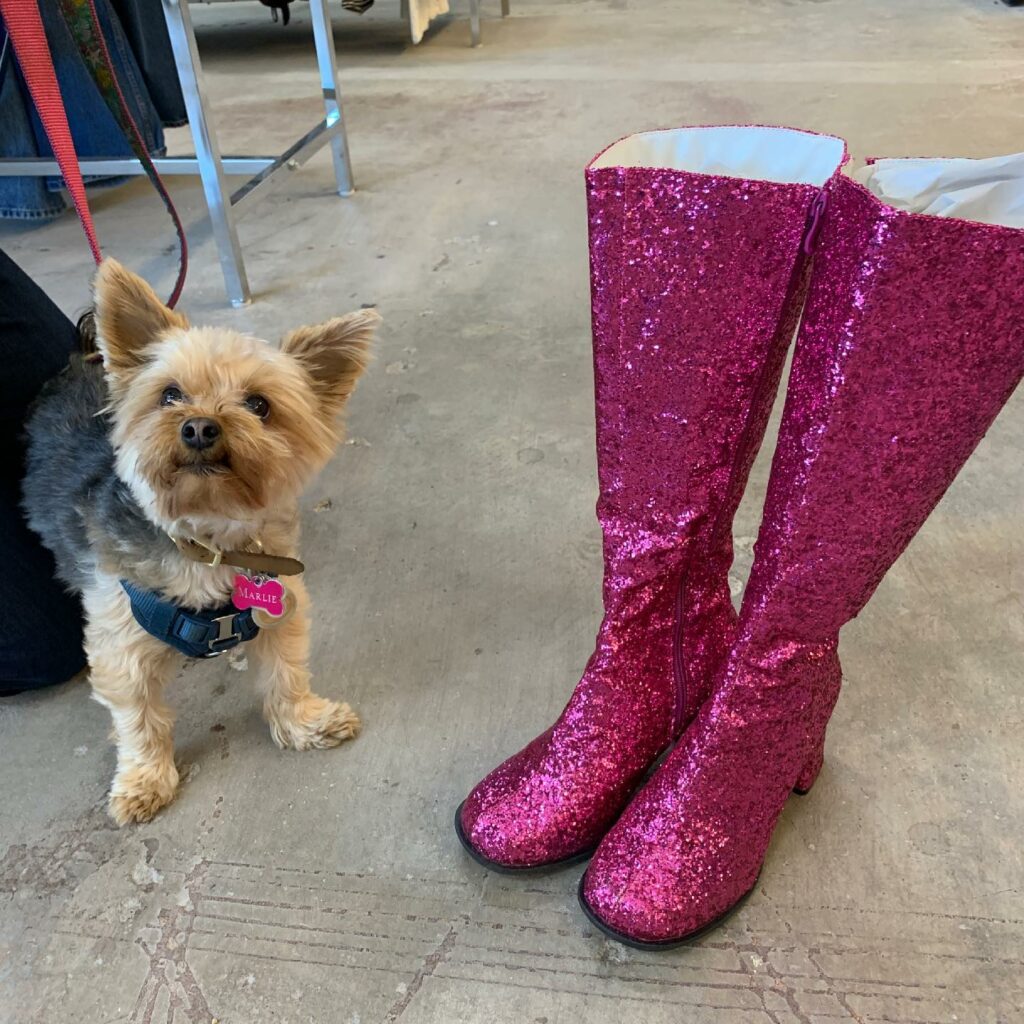 All the proceeds from Berkeley Humane Thrift Shop purchases go to the Hope Medical Fund.
The idea for the thrift shop was hatched in brainstorming sessions among Berkeley Humane's leadership volunteers. Even before COVID, expenses were rising, more animals arrived requiring urgent, often long-term medical care, and facilities and skilled staff were stretched thin. Berkeley Humane believed it would be beneficial to diversify its sources of revenue.
According to Zerwekh, he and his team considered various options for increasing income. "We were not willing to compromise on the level of care," Zerwekh says. "Launching a business the community would feel good about supporting was the goal."
Providing full veterinary services, or boarding for pets, were ideas on the table. But, says Zerwekh, "When we talked about opening a thrift store, we all got really excited. The idea of saving pets and helping to save the planet meant everything to us."
The timing was auspicious, if risky. During COVID lockdown, many families were finally getting to their long-delayed household purgings. Local thrift shops were inundated with donations. But people weren't out shopping. Or were they?
Apparently they were. (The Thrift Shop has followed COVID-19 safety protocols from the beginning, and continues to do so.)
The Shop has not only survived, it thrives: a testimonial to our community's belief in ethical consumption, and in the value of supporting a humane cause. Its trove of great merch is constantly replenished, making every visit a voyage of discovery. "The community has been really generous with quality donations," Zerwekh says.
Berkeley Humane's Thrift Shop is a win/win local resource, serving and giving back to animals, people, our local economy, and our shared ecosystem. It's also a beacon of hope, humanity and community caring in a dark time.
~~~~~~~~~~~~~~~~~~~~~~~~~~~~~~~~~~~~~~~~~~~~~~~~~~~~~~~~~~~~~~~~
The Berkeley Humane Thrift Shop welcomes in-kind donations during opening hours: 11 am-6 pm Wednesday-Sunday. Please consult the Thrift Shop webpage for guidelines: https://berkeleyhumane.org/thrift-shop/ It includes a wish list, a list of items that the shop cannot accept, and a menu of other ways to donate to Berkeley Humane.
Berkeley Humane Thrift Shop
1120 Solano Avenue (@ Kains)
Albany, CA 94706
(510) 647-9445
Berkeley Humane
2700 Ninth Street
Berkeley, CA 94710
(510) 845-7735
~~~~~~~~~~~~~~~~~~~~~~~~~~~~~~~~~~~~~~~~~~~~~~~~~~~~~~~~~~~~~~~~~~~~~
*Lauren Spencer is a 2019 graduate of Berkeley High School and a Berkeley Community Scholar, and is now a junior at Claremont-McKenna College. She aspires to a career in writing and public relations.