Dogs and cats by nature are social animals that benefit from socialization, training, and ample attention. Often the animals that Berkeley Humane rescues are coming from stressful situations such as overcrowded, municipal shelter or disaster-affected areas. In order for these dogs and cats to decompress, develop, and then blossom, foster homes are often the answer.
Meet a Foster-to-Family Animal
To set up a time to meet Lilian, or if you have additional questions, please email fostertofamily@berkeleyhumane.org
Berkeley Humane's Foster to Family program gives homeless cats and dogs the opportunity to flourish in a home environment while searching for a loving adopter. Foster homes assist with finding these homeless animals loving, adoptive families while giving them a safe place to unwind and truly come out of their shells.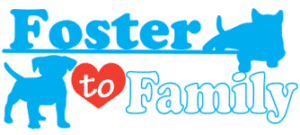 Lilian, one of our current Foster-to-Family animals who is looking for a loving home. She was rescued from a shelter impacted by the Carr fire in Northern California. Lilian was looking for a home before the fires began, and was accepted into Berkeley Humane's program to help shelter resources be directed to evacuated and stray animals.
Why Adopt Through Foster to Family?
There are many benefits of adopting a dog or a cat through Berkeley Humane's Foster to Family program. We often know more about an animal's behavior in a home environment and can relay that information to a potential adopter. Foster homes offer homeless animals additional opportunities for socialization, training, and exploration of behaviors that would be more difficult in the shelter environment.
The Foster to Family program also offers more flexible hours. Berkeley Humane's adoption center is open Fridays through Sundays, 11:00 AM to 5:00 PM, however a meet and greet with a Foster to Family animal can be arranged during the week, mornings, or evenings, depending on the volunteer's availability.
Most importantly, each adoption opens up space for a new animal in foster. Berkeley Humane partners with municipal shelters in the East Bay, Central Valley, and surrounding areas to save cats and dogs by alleviating overcrowding and taking animals in need of medical care. Foster families allow Berkeley Humane to expand our capacity beyond what our physical shelter at 2700 Ninth Street provides. Often, an animal in the shelter could go into a foster home the same day a foster animal is adopted! This also opens up a space in the shelter so more animals may be transported from public shelters.
Want to Become a Foster Volunteer?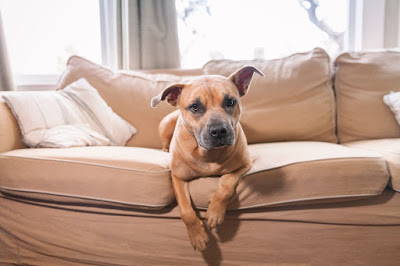 As a volunteer foster, you'll provide homeless animals with invaluable socialization opportunities. The better we know how a cat or dog acts in a home environment, the more success we have in placing them with compatible adopters! Giving these animals a friendly place to land temporarily also has many benefits for you.
Fostering is a great way to give back if you want a pet, but can't make a 10 to 15 year commitment. You'll gain animal handling skills, and Berkeley Humane provides fosters all the supplies, vet care, and support needed to be successful! All foster volunteers need to do is provide the love, attention, socialization, and transportation to and from the shelter for adoption weekends and vet appointments.
We have volunteer foster opportunities for cats and dogs that are short or long term. Currently, our biggest need is for foster families with experience with large dogs.
Learn more and sign up for a foster orientation at berkeleyhumane.org/get-involved